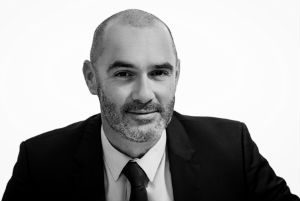 LEADING INTERNATIONAL RECRUITMENT AGENCY, PE GLOBAL ACQUIRED BY BIL[1], THE IRISH-BASED ACQUISITION PLATFORM
BIL, the Irish-based acquisition holding company, acquired significant controlling interest in specialist recruitment agency firm PE Global.
BIL, whose Capital Partners are Duke Royalty and Bank of Ireland has confirmed it has now acquired a "significant controlling interest" in leading recruitment specialists, PE Global.
PE Global will continue to operate as an independent business led by newly appointed Managing Director Keith McDonagh and supported by the firm's existing management team. Founder / Major Shareholder, Michael O'Brien, will remain as a consultant to the business.
Keith McDonagh said: "PE Global has built up a stand-out reputation working with large organisations throughout the world with a focus on the Engineering, Healthcare, Science and Business verticals.  This new partnership with BIL comes at an exciting time for the business as we embark on a renewed period of strong growth."
Founded in 2005, PE Global currently employs just over 60 people in Ireland and the UK from its Cork, London and Dublin offices.  An award-winning recruitment agency, it provides permanent, temporary and contracting staffing and recruitment services across multiple sectors throughout Ireland, the UK and internationally.  Its clients range from SMEs to multi-national corporations and it has long-term contracts in place with the HSE in Ireland and the NHS in the UK.
BIL Directors, John Hannon and John Lacy, said the latest acquisition of a controlling interest in Cork-headquartered PE Global would provide the BIL acquisition platform with "significant diversification benefits in respect of sector, placement type and geography."
BIL Directors John Lacy and John Hannon concluded by stating that "The BIL platform is committed to continue its buy and build strategy targeting complementary companies within the Irish / UK recruitment sector and it had plans to continue to grow its portfolio across Ireland and the UK."
[1] Bakhchysarai (Ireland) Limited