PE Global Company Announcement – New Appointments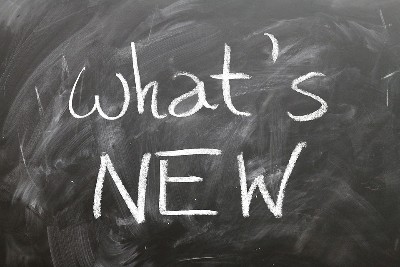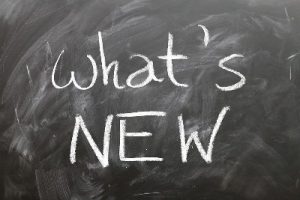 PE Global is delighted to announce the appointment of three of their Recruitment Managers to Associate Directors. The appointments are in recognition of the manager's commitment to the company and successful growth of their relevant teams.
With continued success and expansion for PE Global, the Cork based recruitment agency, with offices in Dublin and London, has being going from strength to strength over the past number of years.
Expansion is due to the successful win of a number of high profile private and public sector contracts at both a domestic and international level.
New roles released by existing clients, along with these new contract wins, have resulted in the company currently having in excess of 500 live jobs ranging from Pharmaceutical, Biotechnology and Medical Device roles through to Finance, IT, Manufacturing, Business and Healthcare roles including the provision of doctors, nurses, healthcare assistants and social care workers to the HSE in Ireland and the NHS in the UK.
PE Global has seen an increase of 30% in the number of permanent roles it is recruiting for, 20% increase in contracting jobs whilst the number of temporary roles have doubled in the past 12 months.
Grainne Killilea – Associate Director Recruitment, PE Global Locum Express and PE Global Healthcare (Ireland)
With a strong recruitment background, Grainne has worked in all areas of recruitment since 2005 and heads up the PE Global Locum Express and PE Global Healthcare Ireland teams, specialising in providing short and long term locum and healthcare professionals to the public and private health sectors in Ireland.
As part of Grainne's role she manages, motivates and leads healthcare recruitment teams to the high standards both our clients and candidates expect.
Grainne also takes a very active role in the area of business development in order to bring this healthcare division forward and is responsible for consistently developing strategies that will increase the overall healthcare revenue.
In 2019, in recognition of her number of years of service, her commitment to the company and her ongoing expansion of the PE Global healthcare teams in Ireland Grainne became an Associate Director with the company.
David Van Der Vegt – Associate Director Recruitment, PE Global Healthcare (UK and International)
David joined PE Global shortly after its inception in 2006 and has been successfully heading up PE Global Healthcare in the UK and Middle East since.
David's healthcare division specialises in providing all types of medical personnel to include doctors, nurses, Allied Health Professionals (AHP) and all ancillary professionals to the UK, European, Middle Eastern, Australian and New Zealand markets and possesses the fundamental experience in dealing with major international hospitals.
David was instrumental in the establishment of our UK Healthcare Division, which specialises in the recruitment of Locum Doctors, GPs, Nurses and HCAs for the NHS and private healthcare services, including hospitals, residential and community based services.
In 2019, in recognition of his number of years of service, his commitment to the company and his establishment and ongoing expansion of the PE Global healthcare teams, which includes 15 healthcare recruiters in the London office, David became an Associate Director with the company.
Ken Tierney – Associate Director Recruitment – Irish and International
Ken first joined PE Global as a Senior Recruitment Consultant in 2008. During his tenure at PE Global Ken has worked in several areas of the business, overseeing teams responsible for recruiting for Irish and International clients.
Following a strong track record of recruitment within the various industry sectors such as Pharmaceutical, Medical Device and Oil & Gas, Ken now holds the position of Recruitment Manager overseeing all contract recruitment for PE Global across the Irish, UK and EMEA regions.
With over 10 years recruitment experience and 10 years experience within the Pharmaceutical industry, working in both Quality and Production functions, Ken is entrenched in the day to day operations at PE Global.
Ken has managed teams dealing with the majority of PE Global's national and international clients.
He is responsible for maintaining the high quality service for PE Global clients, overseeing all aspects of the provision of recruitment services and building client relationships through site meetings and attending client summits.
In 2019, in recognition of his number of years of service, his commitment to the company and his ongoing expansion of the PE Global contracting and temporary teams Ken became an Associate Director with the company.
Shane Twomey – Business Development Manager
PE Global also welcomes Shane Twomey to the company.  Shane has taken up the role of Business Development Manager for our Temps Division.
Shane has brought a number of years' sales experience with him to this role, having worked with a number of large multiples in Ireland, including some of the country's largest wholesalers and retail giants.
Shane is responsible for developing and growing the Temp Division in PE Global which we established in 2016 and have successfully grown into a thriving business with new and existing clients.
At present we are aiding a number of major indigenous companies across many sectors including pharmaceutical, medical device, construction, hospitality and logistics with their temporary staffing needs.
Shane is experienced in developing successful relationships with clients and his interpersonal skills afford him the ability to favourably influence decision making and build effective client, supplier and stakeholder relationships.
Shane has strong selling and negotiating skills developed through close customer relationships with both retail and B2B customers.
His core competencies include business development, account management and project/programme management along with strong planning, organising and monitoring abilities. He is quality focused with a passion for continuous improvement and is sales driven and results oriented.  Shane holds a Bachelor in Business from CIT.
Read the Examiner's article here