My first year in Healthcare Recruitment – and in a global pandemic!
by Noreen Healy, Senior Healthcare Recruitment Consultant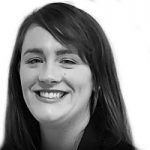 Wow, it's been a year at PE Global Healthcare already! Time really does fly when you're having fun. It only feels like yesterday when I decided to take the plunge into the wonderful world of recruitment.
After ten years on the frontline in healthcare, this was understandably a daunting and challenging move for me.  But I had nothing to fear as my colleagues in PE Global Healthcare and PE Global Locum Express made my transition to the world of recruitment so easy with their help, advice and training.
If you want to stand out amongst the hundreds of CVs sent to Recruiters then make yourself known!
Starting March 2nd in my new role, amidst the whirlwind of a new 9-5 office job, word began to filter through of another whirlwind and the introduction of working from home for the whole office. WFH, as we have become accustomed to calling it now, is something I had never anticipated.
So, we packed up our belongings on Friday 13th March 2020 (was that a sign?) for what we initially thought would be a 2 week period.  It was also the day before my birthday…more importantly!  I felt nervous, anxious, uncertain and fearful.  Not only was this a new career but also a completely new challenge.  However, despite all of my worries, my wonderful colleagues whom I had only joined two weeks previously, sent me on my way with a fabulous gift and a bottle of bubbly which reassured me of the great team I had just joined..
Something the last 12 months, and this global pandemic have definitely taught me, is to not be afraid of change.  From the outset, the support from my fellow colleagues and managers has been exceptional.   I must say the WFH experience has been a challenging but enjoyable one with plenty of ups and downs but I am already looking forward to returning to the office environment again and having the team interaction and face to face client meetings.  Other learnings from the past 12 months include not being discouraged from a role you really want. It took me some time to finally get my break into recruitment, having completed my Degree in Human Resource Management.  But one thing I would say is to not be discouraged if you don't hear back after applying for a role.  I soon realised that Recruiters receive hundreds of applications and the response takes time.  But if you want to stand out amongst the hundreds of CVs sent to Recruiters then make yourself known!  I struggled in my job search by blindly applying to any role that I felt I'd be suitable for. The problem was that I never did any follow up, so I never heard back. It wasn't until I became a Recruiter myself that I realized that it is imperative to follow up on your application.
If you are thinking about a change, update your CV and make sure it matches your LinkedIn profile. This may seem obvious, however, I often see candidates whose CV and LinkedIn don't match up – dates are wrong, missing gaps, missing details, etc. Treat your LinkedIn profile like a modified CV. It doesn't have to have every single detail on it, but remember recruiters sometimes search profiles using keywords so your profile should have some detail of the hard work you did.
My recruitment experience to date has been enjoyable, tough, rewarding, challenging, engaging, exciting and fast-paced. I enjoy the challenge of the full 360 recruitment cycle.  PE Global Healthcare has been very supportive of employees, especially in this global pandemic from IT support, team support, weekly fun quizzes, step challenges, care packages and Christmas surprises to mention but a few.
Whilst I still have a long way to go and a lot to learn, I am delighted with the start I have made with the wonderful team at PE Global Healthcare and I am looking forward to exciting and new challenges in my recruitment career in 2021 and onwards.
So, if you are contemplating a career change, don't wait any longer and contact me immediately at  noreen@peglobal.net and remember "The only way to do great work is to love what you do. If you haven't found it yet, keep looking. Don't settle." Steve Jobs
About PE Global Healthcare: PE Global Healthcare is the division of PE Global that specialises in the provision of medical personnel, such as: Nurses / Midwives, Dentists, Dental Nurses, AHPs, HCAs, Doctors, Pharmacists and Pharmacy Technicians, to hospitals and practices, both private and public throughout Ireland as well as the UK, European, North American, Australian, New Zealand, Middle East and Far Eastern territories. PE Global Healthcare is committed to providing a quality service across all sectors, which in return results in long-term well-established relationships with our healthcare professionals.
If you are currently looking for a new healthcare role please send your CV to noreen@peglobal.net or call 0818 22 20 18