About PE Global Healthcare
PE Global Healthcare is the division of PE Global that specialises in the provision of all types of medical personnel, including Doctors, Nurses / Midwives and Allied Health Professionals (AHP), Healthcare Assistants (HCAs), Social Care Workers (SCW) as well as all ancillary positions (such as Hospital Management roles and HR Professionals), to hospitals within the UK, Irish, European, Canadian, Australian, New Zealand, Middle East and Far Eastern territories.
In 2017, PE Global Healthcare successfully became a supplier of Healthcare Assistants, Allied Health Professionals and Social Care Workers to the HSE whilst our subsidiary PE Global Locum Express successfully won the renewal of the HSE contract for another 3 years, at least, to supply Locum Doctors.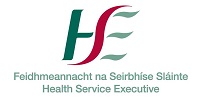 PE Global is committed to providing a quality service which results in long-term mutually beneficial relationships with our clients.
In 2016, PE Global Healthcare was awarded a place on the new National Clinical Staffing Framework for the NHS.
Being awarded a place on Lot 1 of the National Clinical Staffing Framework, developed for the NHS by the NHS Collaborative Procurement Partnership[1], means that PE Global can supply temporary staff to clinical positions in the NHS.
PE Global's Healthcare division successfully underwent an independent audit of our services and met the criteria for providing qualified clinical staff who can give high-quality patient care at rates within the pay caps set by the government. These pay caps have been introduced to help the NHS control spiralling agency staffing costs.
Keith McDonagh, MD, PE Global Healthcare said "We are delighted to have been awarded a place on the National Clinical Staffing Framework. We understand the challenges being faced by the NHS and are keen to help the NHS to provide quality patient care."


The NHS Collaborative Procurement Partnership is a collaboration of four NHS procurement hubs – NHS Commercial Solutions, NHS North of England Commercial Procurement Collaborative, East of England NHS Collaborative Procurement Hub and NHS London Procurement Partnership.
What sets PE Global Healthcare apart is the thorough understanding we have gained in the manpower requirements and workforce solutions of the healthcare industry.
This knowledge and understanding is due to the quality and experience of our people. PE Global is an award-winning leading Irish recruitment agency in Dublin, Cork and London and we have a dedicated team of recruiters, with over 80 years of combined experience between them.
We possess fundamental experience in dealing with major international hospitals, leading to a comprehensive understanding of the ethics, criteria, visa requirements, medical qualifications, etc. applicable to the different markets in which we operate.
The fact that we have Recruitment Professionals located in North America, Europe, the Middle & Far East and Australasia is an additional benefit to our candidates and clients alike. Our global presence ensures we have up-to-date knowledge of changes in legislation affecting each location.
Our expertise is derived from our experience gained in the recruitment of key personnel on behalf of our clients in both public and private healthcare provision. We have also gained proficiency in managing large-scale recruitment projects on behalf of some of the principal healthcare providers in the Middle East across a range of specialities.
We are currently Preferred Suppliers to the following National Public Healthcare providers:
United Kingdom – NHS Collaborative Procurement Partnership: National Clinical Staffing Framework
Ireland – Health Service Executive (HSE)
Northern Ireland – Health and Social Care Northern Ireland (HSC)
UAE – Abu Dhabi Health Services Company (SEHA)
Qatar – Hamad Medical Corporation (HMC)
Kingdom of Saudi Arabia – National Guard Health Affairs (NGHA)
In recognition of our quality of service PE Global Healthcare successfully achieved a Platinum Standard Rating on Neuven Audit Solutions' recent HealthTrust-Total Workforce Solutions  Framework audit.
At PE Global Healthcare we also have a division specializing in Locum and Contract Services, called PE Global Locum Express, specialising in providing Doctor and Nursing Locums and Contractors to meet both short and long-term requirements in public and private healthcare organizations for the HSE, NHS and private healthcare services, including hospitals, residential and community-based services.
If you wish to discuss your next Healthcare job with PE Global please contact our teams in each market on:
Ireland Enquiries: 0818 22 20 18 or email health@peglobal.net
UK Enquiries: +44 (0)203 868 9000 or email registration@peglobal.co.uk
International Enquiries: + 353 21 4297900 or email healthcare@peglobal.net.